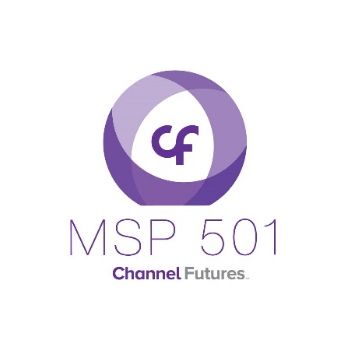 Greeley, CO – August 2020 – Connecting Point has earned the designation of being one of the world's best managed IT services providers according to Channel Futures and has landed on their annual Top 501 List for the 8th consecutive year in their "most competitive lineup" to date.
"We are proud to be named to this prestigious class of elite Managed IT Services providers throughout the world," said Scott Warner, President of Connecting Point. "We believe that our 38 years of continual process improvement and investment in client relationships allows us to provide unparalleled value in our marketplace. Growth and customer satisfaction are simply end-results that validate that we are doing the right things. Of course, none of this is possible without an incredible team and clients who put their trust in us every day."
The Channel Futures MSP 501 list is the world's first, largest and most comprehensive survey and ranking list in the IT channel. Every year, partners around the world throw their hats in the ring for a chance to become and MSP 501er. Applicants of this award complete an exhaustive survey and application and are then ranked using a unique methodology that weights revenue figures according to long-term health and viability, commitment to recurring revenue, and operational efficiency. You can view the entire 2020 MSP 501 List here.
This is one of several awards that Connecting Point has received in acknowledgment of its continued success and excellence in the Managed IT services space in 2020 including the CRN MSP 500 list that came out earlier this year.
About Connecting Point
For nearly 40 years, Connecting Point has partnered with our clients to help them better leverage their use of technology solutions for their businesses. As an early adopter and pioneer in the managed IT services space, small to medium-sized businesses across Colorado and Wyoming have benefited from our comprehensive approach to managing and securing their IT networks, supporting their users and consulting with them to help tightly align technology initiatives to their business operations. Through the years, our expertise and experience has resulted in a diverse portfolio of clients a diverse segment of industry. Connecting Point also provides premise and cloud-based infrastructure design, IT project deployment, product procurement, IT security solutions and consulting services.